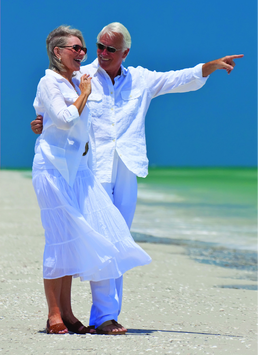 We approach financial and retirement planning differently by better understanding your retirement goals and dreams, making the most of your savings and significantly increasing the longevity of your portfolio. This applies to individuals, families and business owners across the board.
We employ a number of key tools, combining the latest, cutting edge technologies and our own proprietary systems
and implement
them in ways you may not have ever known possible.
Some examples of how we apply these tools are:
​
Social Security Strategy Analysis
Income Gap Analysis
Distribution Strategies
Asset Longevity Strategies
Estate Transfer Strategies
Business Planning for the 3D's (essential for all business owners)
and much more
​Our unique set of personal services combined with our innovative implementation strategies are designed to preserve, protect and grow your assets to help you leave a legacy for your loved ones. That requires solid planning and execution both while you are here and when you are not.
You must be prepared for the financial challenges of each…regardless of when they occur.
Yes, it is possible to preserve, protect and grow your assets in a safe but proactive manner to help you achieve your short and long term goals.
The theory that you must be willing to lose in order to gain is simply not true. We can show you how.
---